November 23,1999 - Guadalupe Mountains Nat'l Park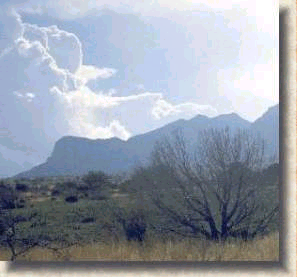 Rising from the desert, this mountain mass contains portions of the world's most extensive and significant Permian limestone fossil reef. Also featured are a tremendous earth fault, lofty peaks, unusual flora and fauna, and a colorful record of the past. Guadalupe Peak, highest point in Texas at 8,749 feet; El Capitan, a massive limestone formation; McKittrick Canyon, with its unique flora and fauna; and the "bowl", located in a high country conifer forest, are significant park features. Established: September 30, 1972. Acreage: 86,416. The park celebrated its 25th anniversary in 1997.
Click on thumbnails for larger view:

Overlook leaving Carlsbad Nat'l Park.

What kind of cactus it this?.



"Leaving New Mexico.


Approaching Guadalupe Mountains on US 62.


With the summit in sight, I didn't think I'd make it.



She really can't believe she made it.



After &quotonly&quot five hours, we made it!.



This family from Coppell, Tx made it!



Signing guest book.



&quotWe're on top of the World!&quot (Texas, that is).



"YES!&quot



Looking north over Guadalupe Mountains.



Top of El Capitan from Guadalupe Peak. For more information on what to do and see, click on Guadalupe Mountains .






View My Guestbook
Sign My Guestbook


email me: backpackingtexan at yahoo dot kom


Return to Homepage.